The National Science Foundation, Sri Lanka (NSF) (
http://www.nsf.ac.lk/
) have launched a Global Digital Platform (an interactive website/database) to get expatriate Sri Lankan professionals, academics and researchers as well as local scientists and professionals having academic and professional links with abroad, engaged in order to harness their potentials and to facilitate collaborations.
Attached is an e flyer giving more information about the NSF GDP.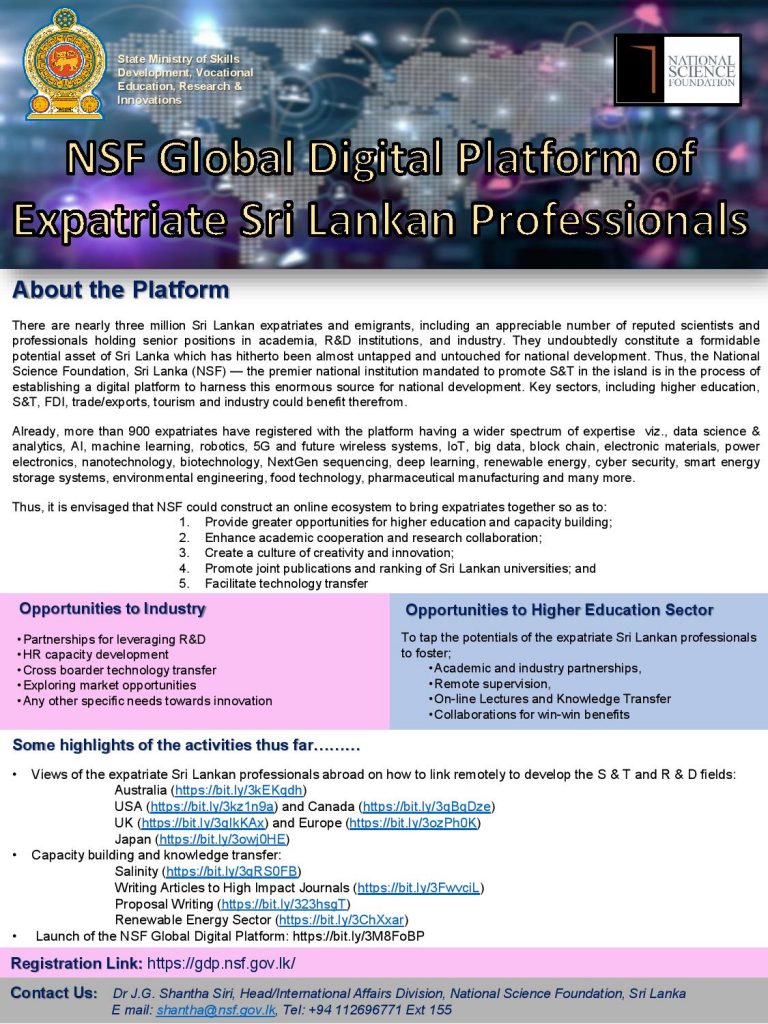 NSF would like to cordially invite you to register at their platform and to connect to serve our motherland in the possible initiatives. Should you need any further information in this regard or wish to discuss about any possible collaborations, please feel free to contact NSF, Sri Lanka.