---
Seasons' Greetings!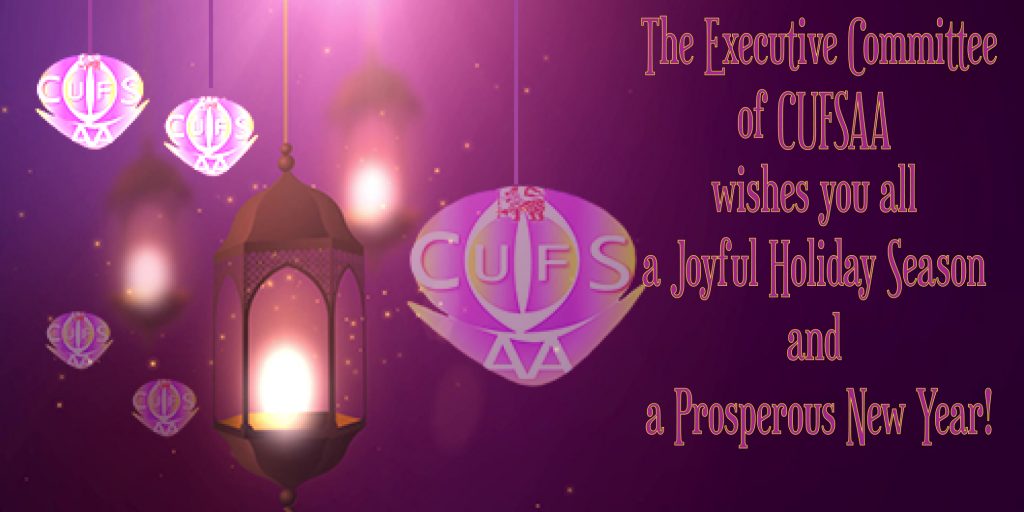 ---
First Gold Medal to honor Prof. LMV Tillekeratne Awarded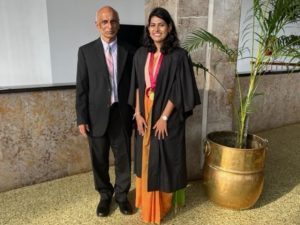 At the General Convocation 2021 of the University of Colombo held on December, 10, 2022, the university has awarded the First GOLD MEDAL honoring Prof. LMV Tillekeratne, one of our most beloved professors.
In the photo, the recipient of the First Prof. LMV Tillekeratne Gold Medal for Chemistry, Ms. HMJC Dhanasinghe, posed with Prof. LMV Tillekeratne at the General Convocation 2021 of University of Colombo.
We thank all the students and friends of Professor LMV Tillekeratne who have supported and contributed to create the Gold Medal to make this moment a reality.  The recipient of the first scholarship honoring Prof. LMV Tillekeratne will be announced later.
—–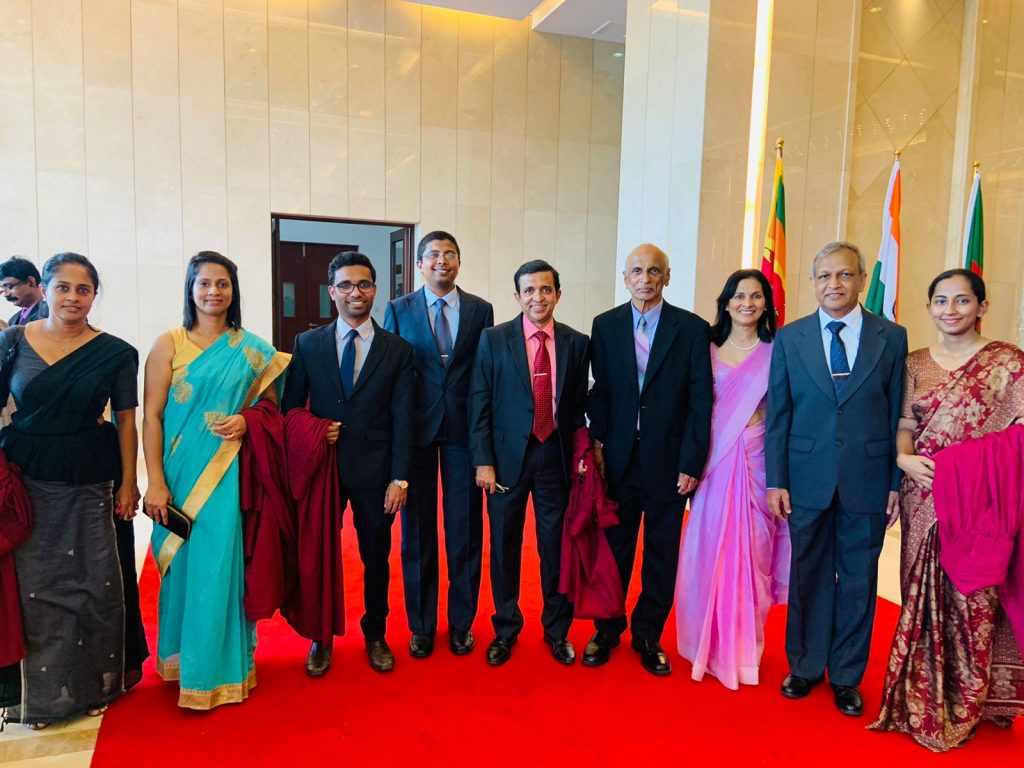 Photo above: Professor L.M.V. Tillekeratne with the faculty members of the Chemistry Department attending the General Convocation as a special invitee of Prof. Nalin de Silva, Chair Senior Professor and Head of the Department of Chemistry.
---
Oscilloscopes Donation Project
Two oscilloscopes were donated to the Department of Nuclear Science (Total Cost $1011.44) in December 2022.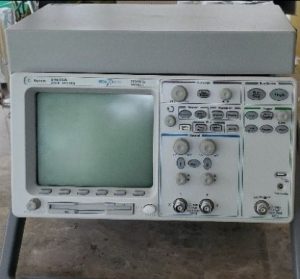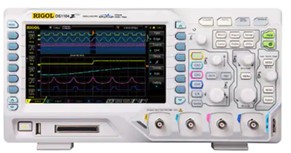 At the request of Head, Department of Nuclear Science,  Dr. Manuja Lamabadusuriya CUFSAA-NA purchased a Rigol DS1104Z–S Plus 100 MHz Digital Oscilloscope with 4 Channels and 16 Digital Channels + 25 MHz Bandwidth with 2 Signal Source Channels and donated to the Nuclear Science Department. We thank our CUFSAA members who generously contributed the total cost of this donation plus the shipping cost to send the equipment to Sri Lanka. Along with the new oscilloscope, we also sent a second unit, a used one (Agilent 54622A) donated by Mr. Ranjith Weerasiri to the Department of Nuclear Science  and a logic analyzer donated by Dr. Upali Jayamaha to the Physics Department. We also thank Dr. Chandana Sumithrarachchi of the National Superconducting Cyclotron Laboratory, Michigan State University for his support to select a suitable oscilloscope for the department.
---
Equipment Donation to Dept of Chemistry
Thanks to Dr. Anagi Balachandra, one of our CUFSAA-NA members, we have  another opportunity to support the Department of Chemistry with many lab equipment.  Dr. Balachandra was able to arrange this donation in consultation with her employer.  The total cost of the equipment was estimated more than $37,490.00 and will include an X-ray Fluorescence Spectrometer, UV-Vis spectrophotometer, incubators, rotary evaporator, vacuum ovens and many other analytical lab equipment.  We are currently in the process of making shipping arrangements to deliver these items to the Science Faculty.
---
Department of Physics Equipment Donation Project
As you all may be aware, Sri Lanka will experience further fiscal policy tightening for the next three years, and as a consequence, the capital expenditure of state institutions (such as universities) are heavily compromised. The Department of Physics at the University of Colombo like many other departments, through its earned funds and competitive grants, has so far managed to maintain infrastructure and support recurrent expenses. At the Department of Physics, over the years, classic experimental apparatus in physics laboratories have provided essential learning experiences to undergraduates. However, some of the cherished experiments (e.g., Zeeman effect experiment, Determination of e/m ratio, Fabry-Perot interferometer, etc.) are no longer in usable/repairable condition. As the replacement cost of these equipment is very high, current economic conditions and fiscal policies do not allow opportunities for the department to purchase these equipment.
After receiving a request from the Head of the Department of Physics through the Dean, Science Faculty, CUFSAA decided to accept the request to donate physics equipment. The physics equipment donation subcommittee is currently requesting the quotations from vendors. Considering the total cost, CUFSAA plans to donate the equipment in phase based on UoC prioritization, considering the usage and the current status of the specific items. CUFSAA estimates that the total cost of the major equipment will be over $15,000. CUFSAA hopes to reach out to our members and Science Faculty alumni in early 2023 to raise funds and make this donation possible.
---
Textbook Purchase to University of Colombo Students and Library
At the inception of CUFSAA, we established a "Take a Book Program", which entails collection of useful new and gently used textbooks form our members and delivering them to University of Colombo library via CUFSAA members travelling to Sri Lanka for use by students and faculty. These books would cost hundreds of dollars to purchase and in many cases unaffordable to the library due to their high cost. This program has been an enormous success over the years, largely due to the generosity of our members. Since its implementation, the program has successfully added hundreds of new and gently used textbooks in all disciplines of STEM including chemistry, mathematics, statistics, plant science, biochemistry, physics, environmental science, and zoology.
Currently, 2022 academic year has started, and classes have resumed. However, there is an acute shortage of much needed reference textbooks. The Science Faculty library is unable to purchase these textbooks due to the unavailability of funds to the library and the current shortage of dollars in the country. After hearing this tragic situation and receiving a request from the Dean of Science Faculty, CUFSAA has started working with the library personnel to identify and purchase most critically needed reference textbooks requested by multiple departments including chemistry, mathematics, statistics, plant science, biochemistry, physics, environmental science, and zoology. The current request includes 47 hardcopy reference textbooks at a total cost of ~$4,000.
Details of this project and how to contribute towards the purchase of Textbooks will be made available soon on CUFSAA-NA website.
---
CUFSAA Distinguished Speaker Series
CUFSAA has initiated several new projects in 2022 and the Distinguished Speaker Series is among the projects that aim empowering the scientific knowledge of the students. Although the seminars are primarily focused on the students and budding researchers in the Faculty of Science University of Colombo, the seminar series is available to the public through CUFSAA YouTube channel and Facebook page. This project shares the findings of cutting-edge research as well as know-how from experts in various disciplines including guidance on career development.
CUFSAA is delighted to announce that five speakers were introduced during 2022. The inaugural seminar of the CUFSAA Distinguished Speaker Series was delivered by astronomer Dr. Nalin Samarasinha in April 2022. Following that, Prof. A. P. de Silva from Queen's University – UK, Dr. Jayeni Hitibandaralage from University of Queensland – Australia, Prof. David Hoskin from Dalhousie University – Canada and Dr. Binodh De Silva from Bristol Myers Squibb – USA delivered interesting and informative seminars through the Distinguished Speaker Series in 2022. The organizing sub-committee would like to thank everyone for attending the seminars and is looking forward for your continuous support in 2023. We welcome suggestions and comments on specific topics or speakers. Please reach out to us at speaker-series@cufsaa.org and we are hoping to meet you again in 2023.
You you can view the details of the completed lectures of the series via the speaker series webpage and access the recorded lectures via  the Speaker Series Youtube Channel.
---
Computational Chemistry Gold Medal Winner at Convocation 2021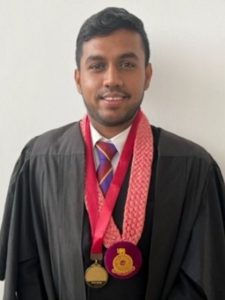 The winner of the CUFSAA Gold Medal for Computational Chemistry was announced at the General Convocation 2021 of the University of Colombo held on December 10, 2022.
The gold medal for the special degree in computation chemistry was funded by CUFSAA at the request of the Department of Chemistry. The department indicated that an award of a gold medal for the special degree in computation chemistry would not only motivate the students enrolled but would also assist them in securing positions for postgraduate studies.
CUFSAA is delighted to congratulate Mr. S. U. M. Badalge, the winner of the CUFSAA Computational Chemistry Gold Medal!
We thank our members for their support to establish this award.
---
Prof. Valentine Joseph Memorial Gold Medal Winner at Convocation 2021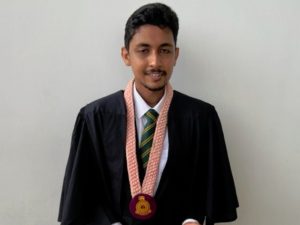 Mr. VGPK Epa was awarded the The Professor Valentine Joseph Memorial Gold Medal for Applied Mathematics at the General Convocation 2021 of the University of Colombo.
CUFSAA congratulate Mr. VGPK Epa !
The Professor Valentine Joseph Memorial Gold Medal was established and funded by CUFSAA and awarded since 2019. Mr. Epa is the fourth winner of this Prestigious Award.
---
In Memory of late Prof. Kanthi Abeynayake
CUFSAA  expresses its deepest sympathies to the family, friends, and former students of the late Professor Kanthi Abeynayake, who passed away on 18th November 2022.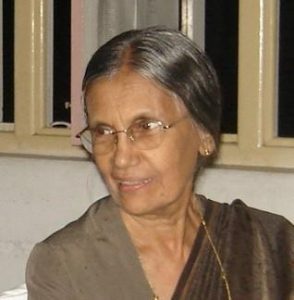 Ms. K. F. Abeynayake (nee Abeykoon) obtained her BSc special degree in Botany from the University of Ceylon in 1965. In 1968, she was recruited to the Department of Botany, University of Colombo, as an Assistant Lecturer. One year later, she proceeded to the University of Lancaster, UK, for her postgraduate studies. Having obtained her Ph.D. in Plant Ecology, she returned to the University of Colombo in 1972 and was promoted to the position of Lecturer, and then as Associate Professor of Botany (1992), Professor of Botany (1996), and Senior Professor of Botany (2004).
During her tenure, Professor Abeynayake was appointed the Head of the Department of Botany (1993-1996) and rendered an invaluable service to the Department. Also, she was elected as the Dean of the Faculty of Science for two consecutive terms from 1996 to 2002. She was actively involved in various committees and served on the Senate and Council of the university. She was an energetic and impartial administrator and demonstrated excellent leadership qualities. During her professional career, she has been an outstanding teacher and mentor. In addition to teaching, she contributed extensively to research in Plant Ecology, Environmental Science, and Palynology and published many scholarly articles in reputed journals.
Professor Abeynayake was involved in many collaborative research projects funded by national and international funding agencies. The Coconut Research Institute, Sri Lanka, was one collaborator she worked closely with. Professor Abeynayake made significant contributions to national development by engaging with various projects of national importance. She conducted Environmental Impact Assessments for many critical projects in Sri Lanka, including the Mahaweli diversion scheme. Also, she contributed to the Beira Lake restoration project and the ecology of the Madhu Ganga catchment study project.
She had extended her service into the revision of the Flora of Ceylon volumes. She was a member of the National Science Foundation Research Committee on the Environment and Biodiversity for two years. Also, she secured several research grants through which she contributed immensely to developing the human resources as well as the infrastructure of the Department. After her retirement in 2008, she was awarded the title of  Professor Emeritus in recognition of her dedicated and distinguished service to the university. Even after her retirement, she continued to offer her expertise to the National Academy of Sciences of Sri Lan ka, promoting science and technology in the country. She was a humble academic who made a commendable contribution to the Department of Plant Sciences, Faculty of Science, and the University of Colombo, with her dedicated career spanning over 40 years.
Students of the Faculty of Science who respected Professor Abeynayake as their Dean appreciated how she administered the faculty of science as the dean. Some quotes on social media and other places say a lot about her.
"ඈය නොමියන මෙහෙවරක් කල චරිතයක්,"  "She always gave two of us the best advice. Such a strong yet very kind woman! I'll cherish the memories. May she be peaceful", "Deeply saddened to hear this news. She always pushed my limits to find better of me.",  "She was a huge inspiration for many of us," "Another great leader!!! Sad to hear this", "Great scholar with unmatched leadership skills.. had the rare pleasure of engaging with a glimpse of her great character during Uni days", "Lost of a nature's gift. So sad to hear" "The best Dean of our times!" "This is very sad news. Many great memories with her during my time as a student, especially when working with her as the student representative to the board. She guided me through many tricky situations during that time. Great personality with a beautiful smile always on her face". May she attain the Supreme Bliss of Nibbana !" "Even though she was a strict lecturer, she loved the company of us seven girls in the batch and had so much fun and laughed a lot during Special years. Sad news". "She gave us one of the best compliments for our effort. We were touched by her level of observance. All she wanted was the best of us".
The comments above will show how a true academic and administrator gave her very best to the faculty she served, leaving a lasting impression on the student body.
Note: CUFSAA is grateful to H. S. Kathriarachchi, Ph.D. Head, Department of Plant Sciences, The University of Colombo, for most of the content of this article.
---
Tamasha 2023 – Toronto, Canada
Event Date /Venue: September 2-3, 2023, Toronto, Canada
SAVE THE DATE
Tamasha 2023, the 3rd Fundraising Gala for the University of Colombo-Science Faculty will be held on the Labor Day weekend (September 02, 2023) in Toronto, Canada.
We are planning an exciting event, please save the date and plan to attend. We will share more information about the event in due time.
Please visit our website at www.cufsaa.com or our Facebook web page at https://www.facebook.com/CUFSAA/ for additional information too.
---
How to Become a member of the Colombo University Science Faculty Alumni Association- North America
It is easy! There are no Annual Dues!! Please visit CUFSAA website (cufsaa.com) and fill out the online membership form. The link to the page is http://www.cufsaa.com/membership-form/
Alternatively, you can email info@cufsaa.org the following details about you.
1. Name
2. Postal Address
3. Telephone Numbers
4. Email Address
5. Nature of Association with the Faculty of Science of the University of Colombo, Sri Lanka. (Tell if you were a staff member, undergraduate student, graduate student, etc..)
6. Duration of your association. Please let us know the beginning and ending year of your association.
Thanks!
CUFSAA
---
Newsletter Editorial Policy: CUFSAA welcomes news articles about the University of Colombo Science Faculty alumni for potential inclusion in our newsletter, website or both. The news item must be about alumni and submitted by a member or members of CUFSAA. The editorial committee is especially interested in professional achievements, outstanding contributions, and notable recognition of alumni.The editorial committee reserves the rights to edit the submission as deemed necessary for publication and to make the final decision on the acceptance.  Please submit your articles via email to info@cufsaa.org. Please note that the editorial committee, if needed in consultation with the CUFSAA executive committee, makes the final decision on the acceptance of the article and where it would appear. Please visit, CUFSAA Newsletter Article Acceptance Policy page on our website for additional information. Thank you!
About Us: Colombo University Faculty of Science Alumni Association – North America (CUFSAA-NA), a 501(c)(3) non-profit organization incorporated in the state of New Jersey, is formed exclusively for social, charitable, and educational purposes to foster, maintain and support a mutually beneficial relationship between the alumni of the Colombo University, Faculty of Science living in North America, The University of Colombo, and the community at large. Your contributions to CUFSAA-NA may be tax deductible.  Join us and support these worthy causes. Send an email to info@cufsaa.org.
Copyright © 2022 Colombo University Science Faculty Alumni Association, All rights reserved.
CUFSAA Newsletter Committee
Colombo University Science Faculty Alumni Association
---