CUFSAA Reunion (Tamasha 2020) and CUFSAA AGM – September 05-06, 2020 at Toronto, Canada is postponed to September 4-5, 2021, Toronto, Canada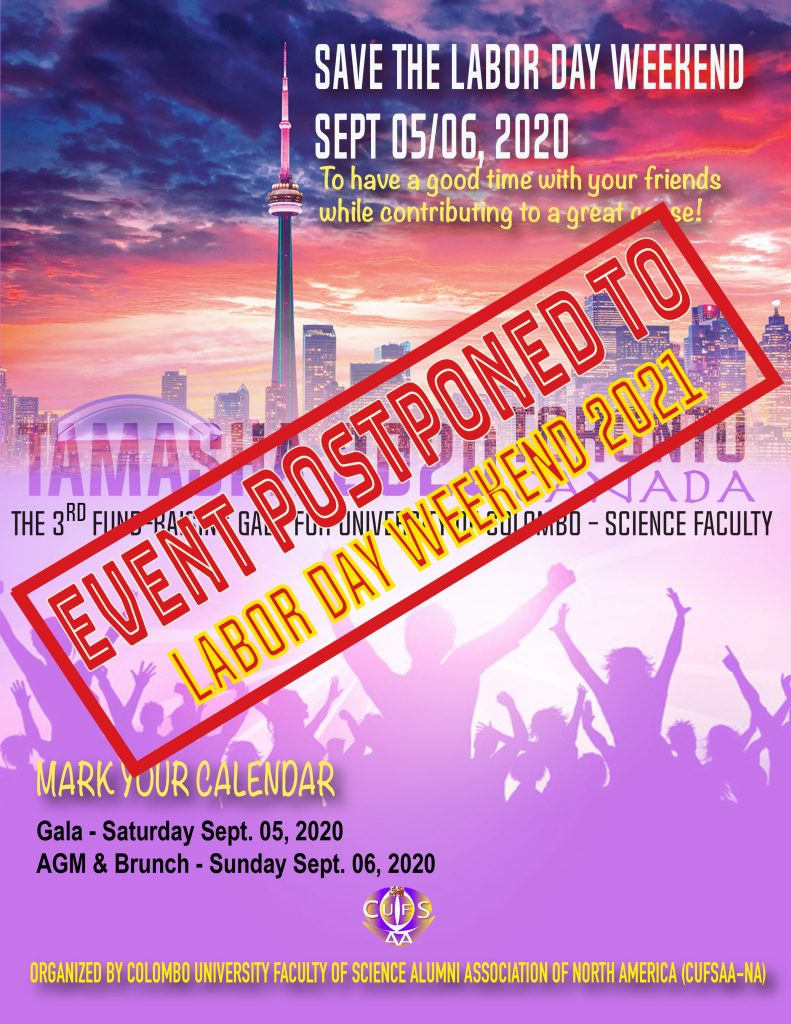 Following guidance from the CDC, and the escalation of the novel coronavirus (COVID-19) outbreak around the world and in the United States, and Canada, the CUFSAA-NA Executive Committee has decided to postpone Tamasha 2020, the 3rd Fundraising Gala for the University of Colombo-Science Faculty, to the Labor Day weekend in September 2021. The venue, Toronto, Canada, will remain the same.
The health and safety of our members and the community are of utmost importance to CUFSAA-NA and we appreciate your understanding and support for this change.
We will share more information about this event in early 2021.
Please visit again for updated information.
Thank you!