CUFSAA-NA has just completed its latest project (August 08, 2023), the donation of a container full of scientific equipment to the Department of Chemistry and the Faculty of Science. 
This donation would benefit both the faculty and students immensely to perform better in their academic and research work at a time the university is facing financial constraints to purchase new equipment.  If purchased directly, it would have cost over Rs. 20 million (USD 75,000).
This donation was made possible by CUFSAA-NA member, Dr. Anagi Balachandra.  She was able to arrange this donation through her employer, Professor Parviz Soroushian, the owner of Metna Inc. Lansing, Michigan.  Some of the instruments included in this shipment are: OLYMPUS BX41M Light Microscopes, ElvaX X-ray Fluorescence Spectrometer, contact Angle/Goniometer, surface area analyzer, UV Ozone Surface Processor, UV/Ozone generator, Fisher Scientific Sonic Dismembrator, vacuum evacuation cell, Beckman Microcentrifuge machine, electrochemical work station,  BROOKFIELD DV-III Ultra Programmable Rheometers,  VWR model laboratory vacuum ovens, benchtop glove box, benchtop fume hood, digital lab scale balances, Orbital Shakers,  power supply units, viscometers, adhesion tester, rotary evaporator, furnace, hardness tester, chromatographic columns and many other electronic equipment.
a. Photos of some of the equipment donated: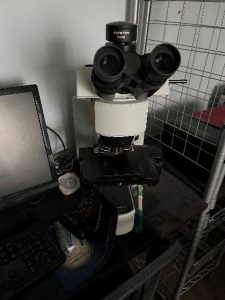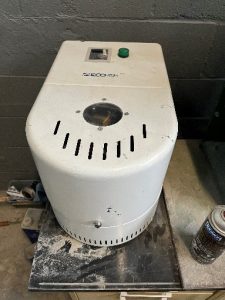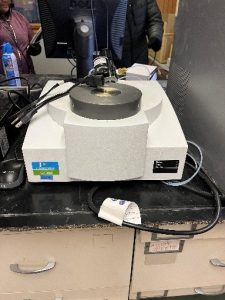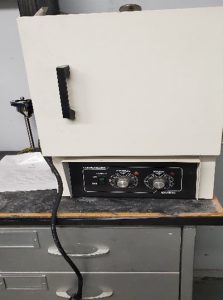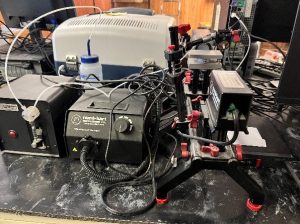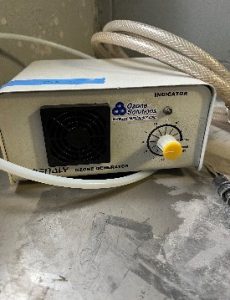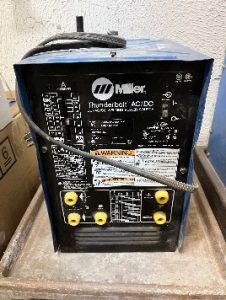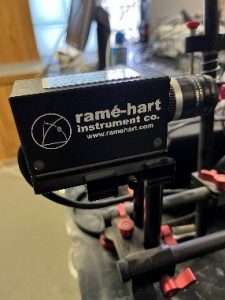 b. The container was shipped out on June 15th from Lansing, Michigan and delivered to the Science Faculty on August 8, 2023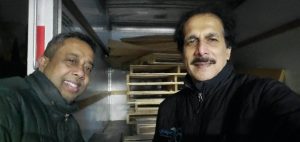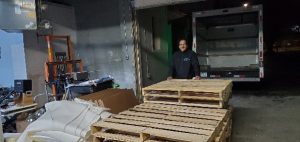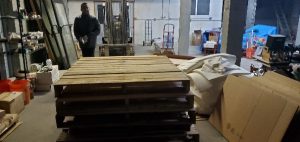 c. Transporting pallets, boxes, crates and packaging materials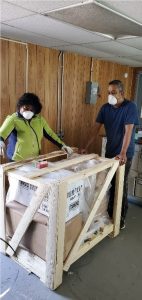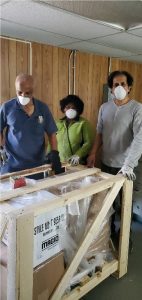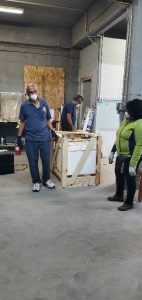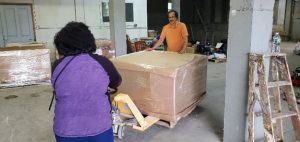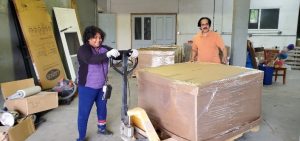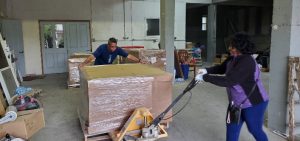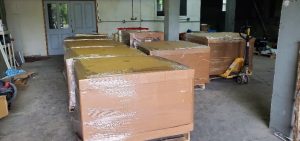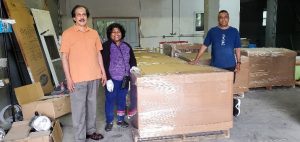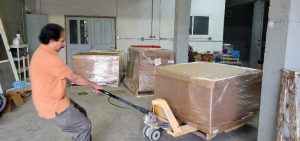 d. Loading the Comtainer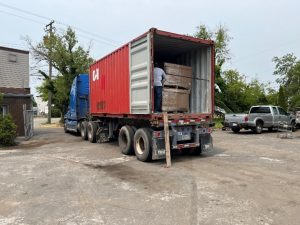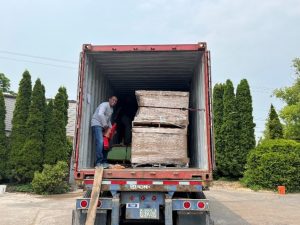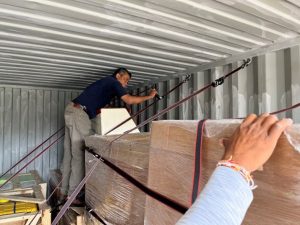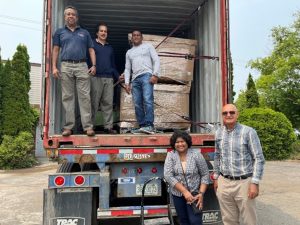 Above Picture, From L to R: Dhammika Welipitiya, Chandrasiri Jayakody, Dharshana Perera (DP Distributing Enterprises LLC., Our Shipping Agent), Anagi Balachandra and Professor Parviz Soroushian, owner of Metna Inc.
e. Ready to ship – June 15, 2023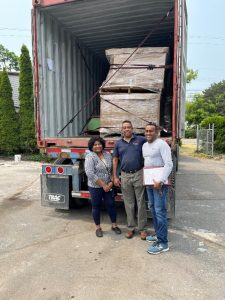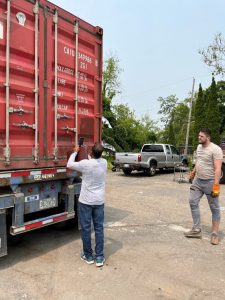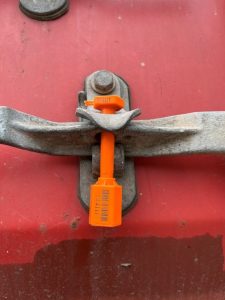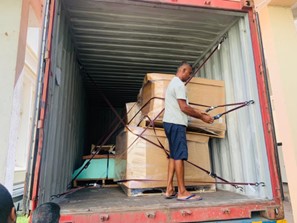 f. The container was successfully released from customs and delivered to the Chemistry Department on the 8th of August 2023.  Prof. Nalin de Silva, Head of the Chemistry Department, and Prof. Rohini M. de Silva, incoming Head had mobilized a team of members from faculty, staff, students, and technicians to carefully unload the equipment.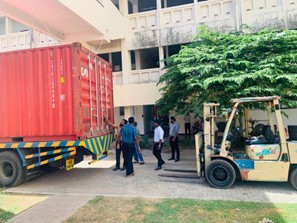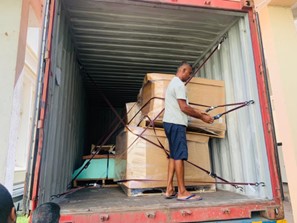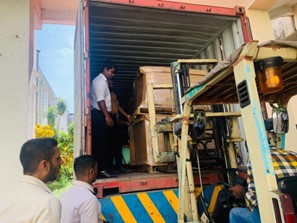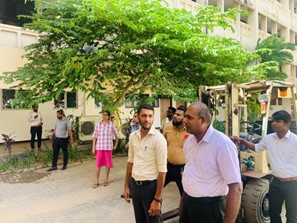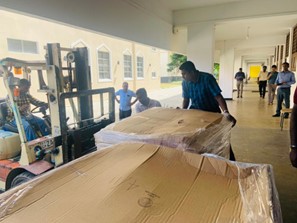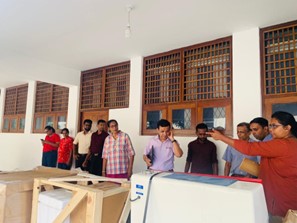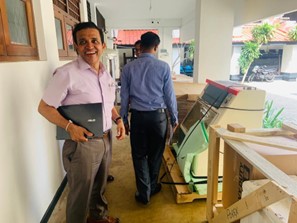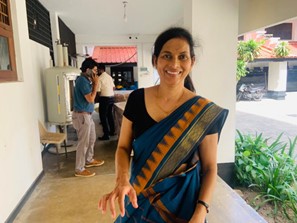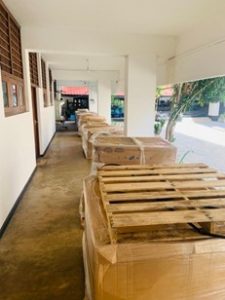 CUFSAA-NA take this opportunity to thank Dr. Anagi Balachandra and Prof. Parviz Soroushian for arranging this donation to Sri Lanka and their help during packaging and loading to the container.  Many thanks to Mr. Dhammika Welipitiya, Dr. Damith Thilakarathna, Prof.L.M.V. Tillekeratne, Dr. Chandrasiri Jayakody and CUFSAA-NA Executive Committee for getting the items ready for shipping, document preparation, payment arrangements and successful completion of this project.  We are thankful to Prof. Nalin de Silva, Head of the Department of Chemistry, Prof. Upul Sonnadara, Dean of the Faculty of Science, Mr. E. Chavin J.  Perera for their help to get all the approvals in time from  Vice Chancellor,  Chairman of the UGC, Ministry of Education, Ministry of Finance, Director General of Sri Lanka Customs. Also many thanks to Mr. Gamini Jayawardena (Science Faculty Alumni), Assistant Director of Customs for his invaluable advice throughout the process to get the container cleared, and Mr. Dharshana Perera of DP Distributing Enterprises, LLC., for arranging the shipment to Sri Lanka.
The container was shipped out on June 15, 2023 from Lansing, Michigan and delivered to the Chemistry Department on August 8, 2023.
***
The list of equipment accepted to be shipped includes the following:
01. ElvaX Xray Fluorescence Spectrometer Benchtop and computer FMV: $10,000
02. Misonix XL-2000 Ultrasonic Digital Cell Disruptor with Converter Horn Tip FMV: $500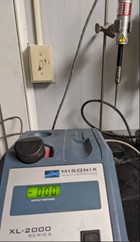 03. Fisher Scientific Sonic Dismembrator Model 500 with 4 probes FMV: $1500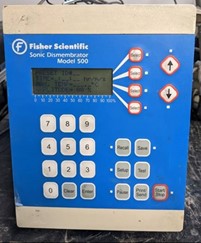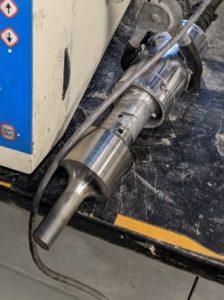 04. Thermo Scientific Vacuum Oven Lab line FMV: $650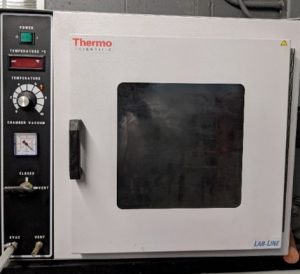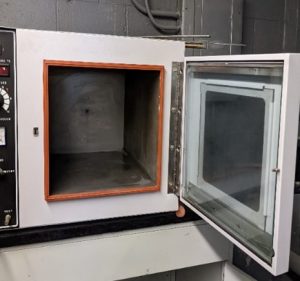 05. Thermo Scientific Lindberg/Blue Oven FMV: $1100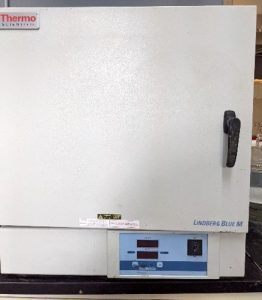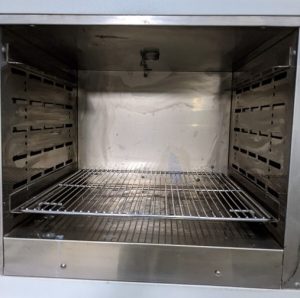 06. Thermo Precision 3727 Referigerated Incubator FMV: $1750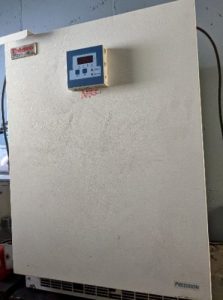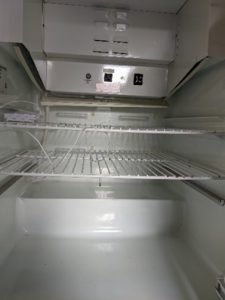 07. VWR Model Laboratory Vacuum Oven FMV: $250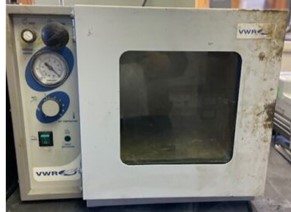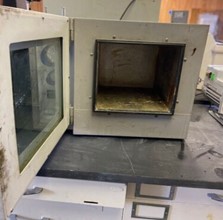 08. Vulcan 3-550 Benchtop Programmable Multi-Stage Furnace 9″ x 7″ x 9″ Deep Max. Tem1100 °C/ 2012 F FMV: $1140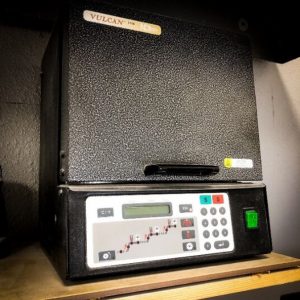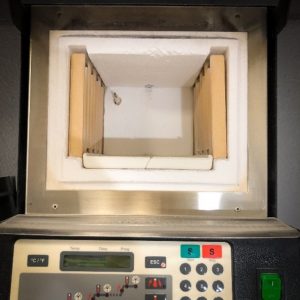 09. Thermo Scientific Sorvail ST16 Centrifuge FMV: $3000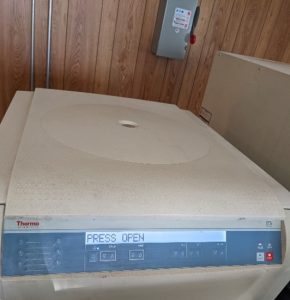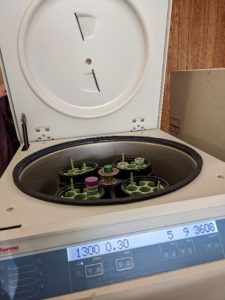 10. IKA KS 130 Basic Orbital Shaker FMV: $1500 KS 260 Orbital Shakers, IKA® Works | VWR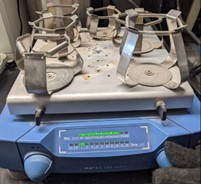 11. Cole-Parmer Vela Model 03403-40 Scientific Stirrer FMV: $50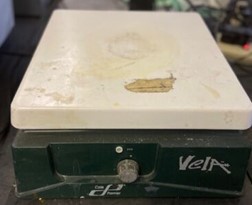 12. Thermo Scientific Orion Star A215 pH Conductivity Meter FMV: $150 Thermo Scientific STAR A211 Star A211 pH Benchtop Meter Kit from Cole-Parmer (coleparmer.com)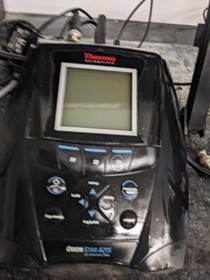 13. Tabletop UV Ozone Surface Processor PL16-110 (includes Blower and Power Supply) SEN LIGHTS Corporation FMV: $2500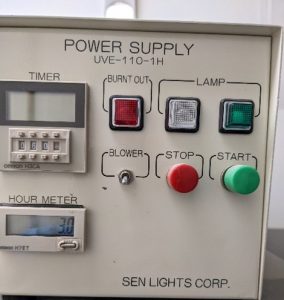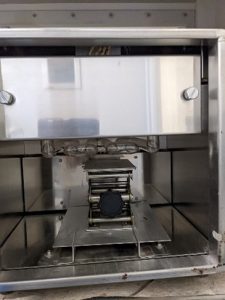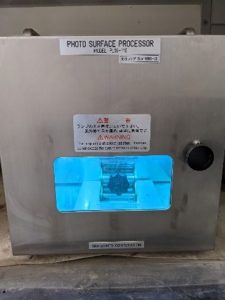 14. BROOKFIELD DV-III Ultra Programmable Rheometer FMV: $2000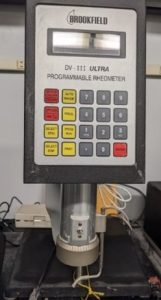 15. Rotary Evaporator FMV: $200 IKA® RV 8 Rotary Evaporators – Cole-Parmer (coleparmer.com)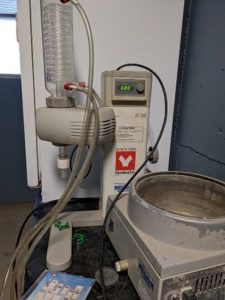 16. OLYMPUS BX41M Light Microscope (w/computer and software) FMV: $3000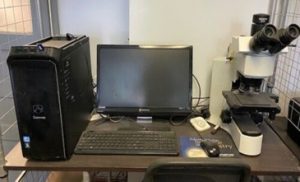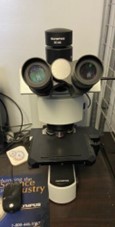 17. QUANTACHROME MONOSORB SURFACE AREA ANALYZER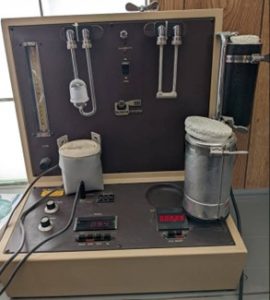 18. BARNSTEAD THHERMOLYNE COMPACT CO2 SERIES 5000 OVEN INCUBATOR FMV: $300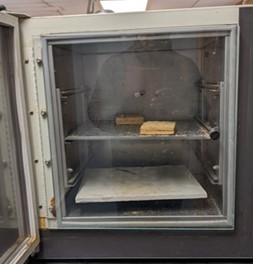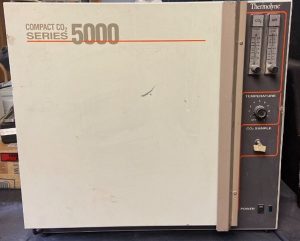 19. Elcometer 456 Coating Thickness Gauge for use with Elcometer 456 Separate Coating Thickness Probes for Ferrous and Non-Ferrous Metal Substrate FMV: $2000
20. Contact Angle/Goniometer Includes: Automated Dispensing System; Model 90 Fiber Optic Illuminator Upgrade FMV: $3900
21. DeFelsko ATM20A PosiTest ATM20 Manual Pull-off Adhesion Tester with 20mm Dollies FMV: $2000
The description of complete list of goods sent are as in this pdf file.
CUFSAA-NA sincerely thank Metna Co. and Ms. Anagi Balachandra for initiating this valuable equipment donation.