Our Inaugural get-together (Tamasha 2016) on September 03, 2016 (Labor Day Weekend) at Akbar Banquet Hall, 21 Cortlandt Street, Edison NJ 08837. (http://www.akbarrestaurant.com/) and the brunch/inaugural meeting of CUFSAA on September 04, 2016 was a HUGE success!
There were over 250 University of Colombo, Science Faculty Graduates, Alumni, Staff, and well-wishers in attendance and they traveled from all over the US and Canada to attend this historic EVENT!
Download Tamasha 2016 – Souvenir Issue Coming SOON!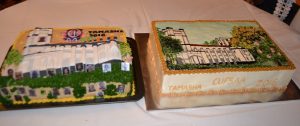 Thank you for your support!